When life lies in front of you, all options are on the table and opportunities greet your every glance. You need a ride that keeps you connected to everything while taking out the little hassles of life. You need an affordable SUV that's big enough for adventurous spirits but the right size for car-like drivability. You need the all-new Volvo XC40, the perfect companion to your smart, fun and active life.
Smart solutions that simplify life make this car ideal for young professionals on the go. Parking in tight spaces is made easy with a 360 degree camera providing a bird's eye view and showing your car in relation to objects around it.  Smartphone integration puts your home screen on your dashboard display so favorite apps are at your fingertips. That's convenient if you're not moving, but if your hands are busy on the wheel, voice activation is what's needed. Finding the closest juice bar or cupcake shop while zipping along is as easy as asking Siri or Google with the XC40 voice command features.  Plus, wireless phone charging means a connection you can always depend on.  The XC40 doesn't just integrate with your smartphone, it integrates with you.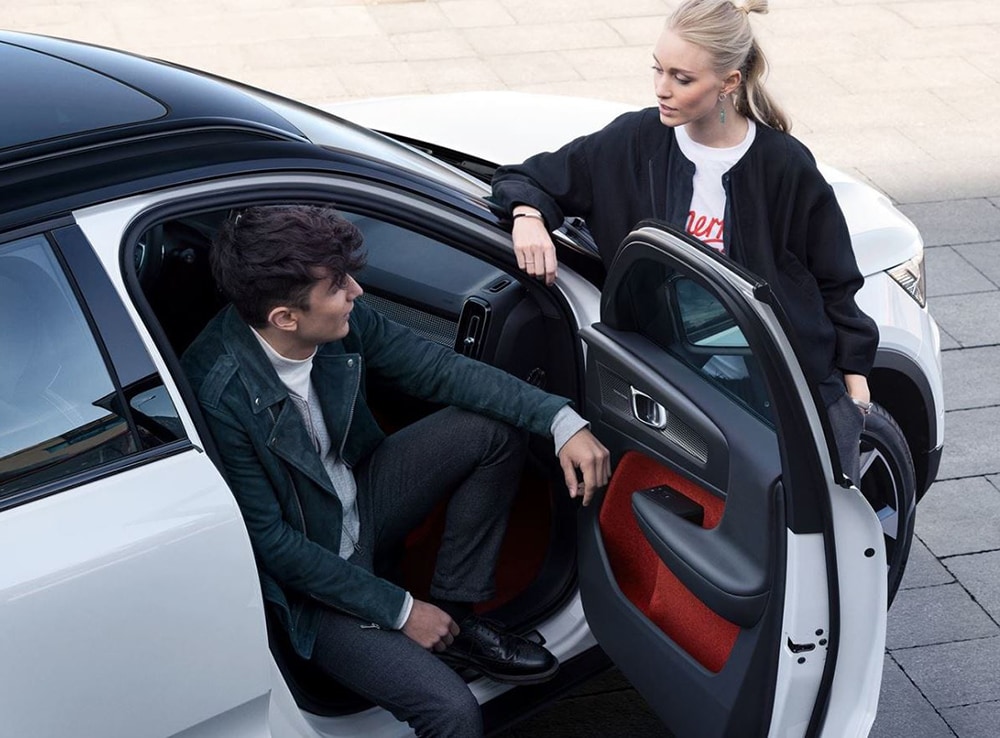 The Volvo XC40 is more than a perfect fit for your smart, fun and active life.  It also delivers convenience.  Convenience is the key to stress-free living and using Volvo's On Call, In-Car Delivery program makes the delivery of packages right to your car easy and safe. Just designate your vehicle as the delivery point and allow one-time-only access to an authorized delivery company. Then track your delivery every step of the way.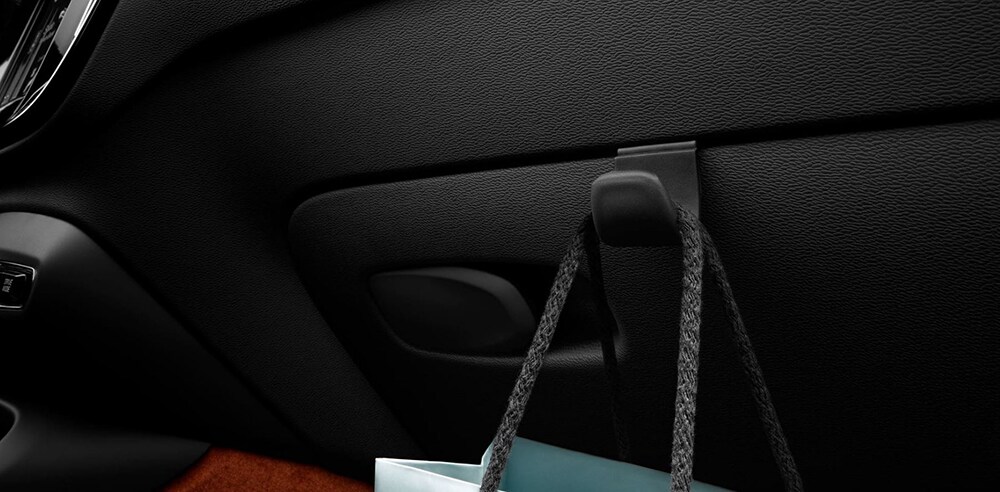 No need to coordinate home delivery around your busy schedule or run the risk of having packages delivered at work! 

 
Other make-life-easy features include storage spaces on the door that can hold a laptop or three large water bottles.  A roomy rear luggage compartment features secure hooks to keep things neatly packed and a power tailgate to make closing it a breeze.  A hook on the glovebox secures tonight's takeout making sure dinner gets served on a plate and not on your floormat.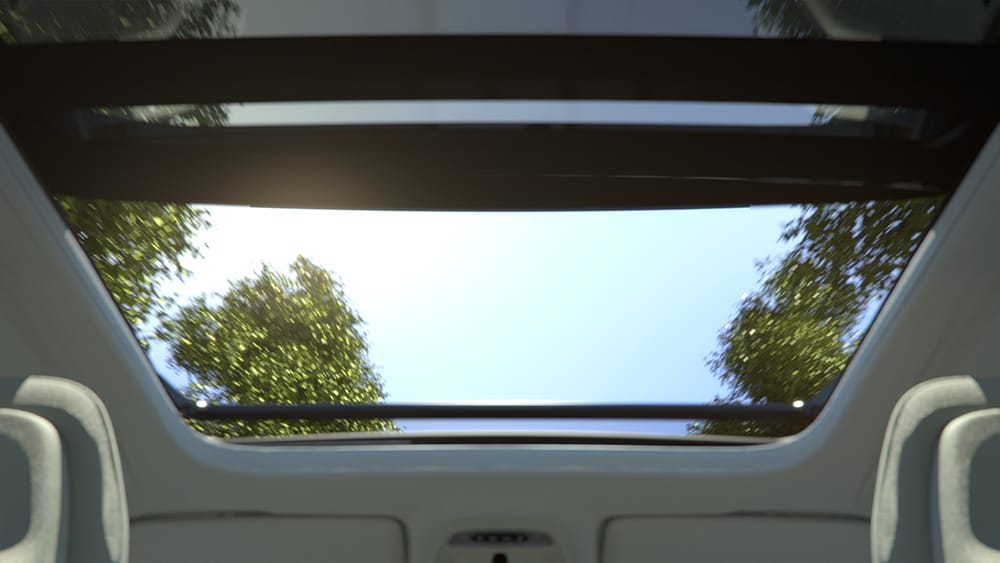 When living a stylish life is the only choice, the XC40 makes the perfect accessory. Its sleek lines and smooth edges are always in fashion. A panoramic roof brings in all the light, from the golden sunrise over a beach to the constellation of lights from a canyon of big city skyscrapers.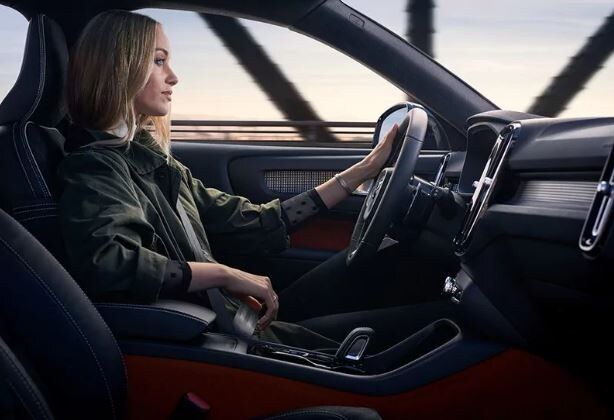 Style transcends the passenger cabin with cutting edge aluminum inlays, a touch-screen center display and sustainable textile mats made from 100% recycled materials. The premium quality Harmon Kardon audio system wraps you in sound from 13 speakers, patented woofers and a subwoofer that mirrors a chest-thumping dance floor feel!
With all the smart solutions to simplify your world, style to turn heads, and convenience features to make life easy the Volvo XC40 is the perfect SUV for everyone exploring life's adventures.  Test drive one today at Ferman Volvo Cars in Tarpon Springs to find out why this is the perfect fit for your smart, fun and active life.