LEARN ABOUT 2023 GAS MILEAGE FOR YOUR FAVORITE NEW VOLVO

To help you make a more informed buying decision, here's this year's EPA Fuel Economy Guide.
Fuel Economy Estimates & Variances 
You'll find up-to-date information for most vehicles with estimates provided for city, highway and combined with the guide taking into consideration variances like different driving styles, weather, terrain and more.
Fuel Types
Learn about the different fuel types and their effects. There's information regarding ethanol blends, biodiesel and premium vs. regular-grade gasoline.
Tax Incentives & Disincentives
Many vehicles qualify for tax incentives. Learn more about what may, and may not, qualify.
Charging Your Electric or Plug-In Hybrid Vehicle
Get basic information about EV and plug-in hybrid charging options with information about what websites may offer 
detailed information that would be helpful to you.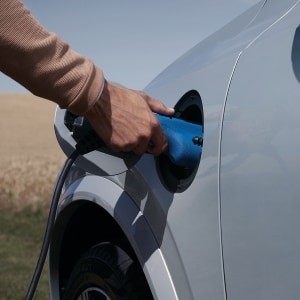 Annual Fuel Cost Ranges for Vehicle Classes, Most Efficient Vehicles and More…
The guide touches on estimated annual fuel cost ranges for several vehicle classes, lists some of the most efficient vehicles out there, and other interesting information.